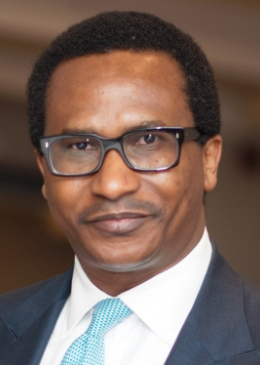 Tolu Ogunkoya
Mr. Tolu Ogunkoya is the Regional Managing Director, West & Central Africa and Managing Director, mediaReach OMD Nigeria.
He started his advertising career as a management trainee with Insight Communications (then an affiliate of Ted Bates). He gained valuable experience working on leading MNCs – Unilever, Nestle, British American Tobacco, Texaco & many others.
In 1992, he joined SO&U Saatchi as a Manager with initial responsibility for the media function and rose to become an Associate Director with responsibility for an Account Service team. While at SO&U Saatchi, he was exposed to assignments for the following clients – Colgate Palmolive, Cadbury, Guaranty Trust Bank & many others. And his responsibilities spanned the Media, Research & Strategy and Client Service functions.
On March 1, 1999, he became the pioneer member of a ground-breaking team that is today known as mediaReach OMD West & Central Africa. First office opened in Lagos, Nigeria, followed by Accra, Ghana in 2007 and then Douala, Cameroon in 2012. This vibrant and ever – improving team which he is privileged to lead, has gone on to be the lead media communications agency in West & Central Africa.
He is a member of Ashridge UK Alumni Association. A Fellow of Advertising Practitioners Council of Nigeria (APCON & Council Member, APCON). President of Media Independent Practitioners Association of Nigeria (MIPAN) and Fellow, IOD Nigeria.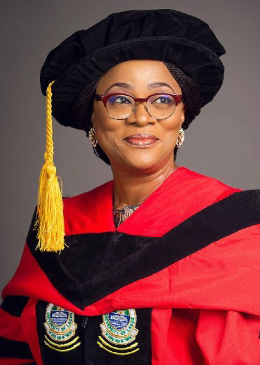 Dr. Ifueko Omowunmi Thomas
Dr. Ifueko Omowunmi Thomas is a qualified Linguist, with a BA in Linguistics, a certified Graduate of the Chartered Institute of Personnel Management and an Educator with an MSc.in Personnel Management, M.Ed. in Early Childhood Education and PHD also in Early Childhood with an interest in Inclusion. She has received extensive training in Educational Management, Leadership, Teacher training, Early Years Curriculum Development, and Special Needs at home and abroad with several study visits to schools in the United States, United Kingdom, The Netherlands and South Africa.
With over 25 years' experience in the field of education, she served as pioneer head and school administrator of Salvation International School Ikeja GRA from 1995 to 2007. She then moved to join Corona Schools Trust Council as Deputy Head then was made Head of School in Corona School Victoria Island serving from 2007 to 2013 when she was made Director of Corona Teachers College in Lekki from 2013 to 2015. She is a lecturer of Christian Education at the Redeemed Christian Bible College, and a member of Christ the Redeemers Schools' Movement. She has since left Corona in October of 2015 to establish, Brooke House Learning Centre in Ikate Elegushi, Lekki, Lagos.
Mrs. Thomas is a very hard working and erudite educator with very strong personality and excellent analytical skills. She is an adviser to several schools and runs training sessions and motivational talks for serving teachers, heads of schools, students and Parents in various schools within and outside Lagos focusing on Management, Leadership/Learning, Effective Teaching methods and Curriculum development/integration, Emotional Intelligence, Parenting and Performance.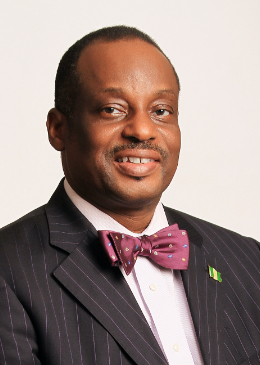 Professor Foluso Ebun Afolabi Lesi
Professor Foluso Ebun Afolabi Lesi graduated MBBS in 1984 from the College of Medicine, University of Lagos and obtained the Fellowship of the Faculty of Paediatrics of the West African College of Physicians (FWACP (Paed.)) in 1994.  In 1996, he proceeded to the Institute of Child Health London an affiliated unit of the University College London, where he obtained the Masters (MSc) in Mother and Child Health with distinction in 1997.    In 2011, he was awarded the Fellowship of the prestigious Royal College of Physicians of London (FRCP).  He has been the Secretary-General of the West African College of Physicians, the Chairman of the LUTH Chapter of the Medical and Dental Consultants Association, the Deputy Chairman, Medical Advisory Committee, LUTH and the Dean of the Faculty of Clinical Sciences.   He is currently the Provost of the College of Medicine of the University of Lagos and the Chairman of the Board of Governors of CMS Grammar School, Bariga, Lagos.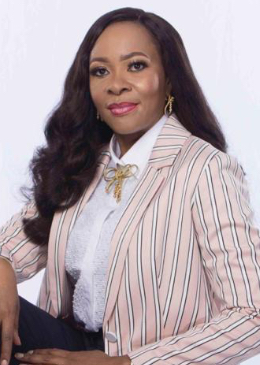 Oghogho Joy Osula
A seasoned and exceptionally talented woman dedicated and personifying excellence in all endeavors. Over 28 years' experience in contributing to Global and local financial services providers, including Commercial Banks, Discount House, Trustee and Asset Management Companies. 16 years of which was spent successfully leading the financial operations and strategies of the institutions headed by me. Adept at balanced scorecard strategies. Has successfully led change and is a Certified Ethical Leader. Has expertise in managing multidimensional relationships with stakeholders.  Skilled in Strategic planning, Portfolio Management, Negotiation, Business Planning, Risk Management and Corporate Finance. She is passionate about wealth management and has a keen interest in Financial inclusion as a tool for development and affirmative action. An excellent team builder.  Best-in-class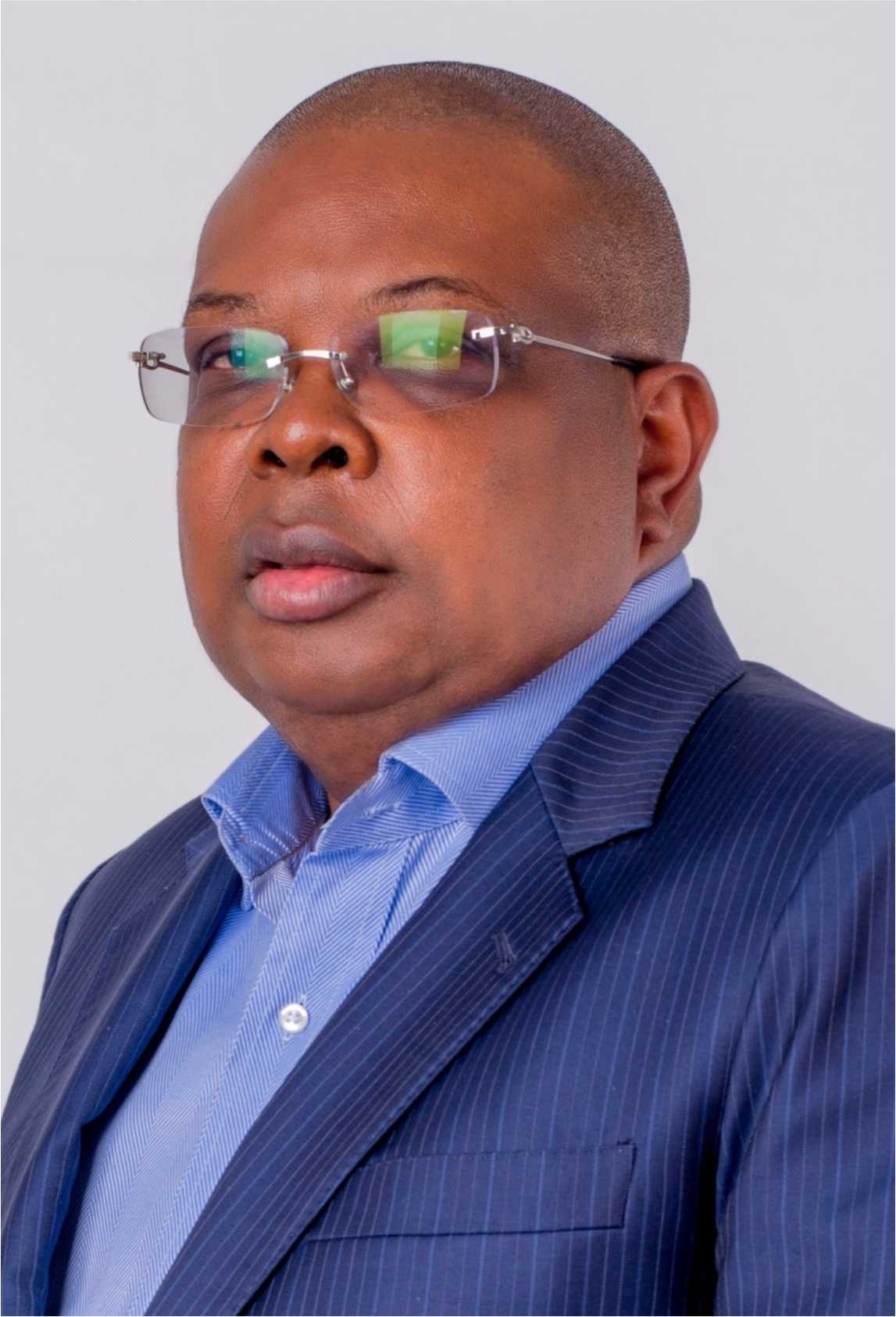 Joseph Olasunkanmi Tegbe
Joseph Olasunkanmi Tegbe was a national scholar and awards winner at Secondary and University levels and graduated with a First-Class Degree in Civil Engineering in 1988. Alumnus of Lagos Business School, Nigeria; INSEAD France; Harvard Kennedy School of Government and Harvard Business School. He is presently studying Master's in Public Administration in the University of Birmingham.
He is currently a Senior Partner and Head, Advisory Services, KPMG Professional Services, Nigeria. KPMG Professional Services is a member firm of KPMG International. Joseph has an extensive and wide range of experience, spanning about 30years, in institutional transformation, sector and organizational reforms, strategy formulation and blue print development and implementation; in leading/managing various projects in varied industries: non-profit, telecommunications, financial services, manufacturing, oil & gas and public sectors; especially providing reform advisory services to the Presidency, State Governments and International Agencies.
Prior to the extensive consulting experience, Joseph has worked as Tax Consultant, Audit Manager on major local and multinational companies. Joseph is also the KPMG African Lead for Cybersecurity practice; Public Sector and Technology, Media Telecommunication (TMT). He is a Fellow of the Institute of Chartered Accountants of Nigeria (FCA); Fellow of the Chartered Institute of Taxation (FCIT) and Certified in Governance Enterprise IT (CGEIT).
He is an active member of and consultant to the Infrastructure and Human Capital Development Policy Commissions of the Nigerian Economic Summit Group (NESG), Member of Ikoyi Club; Ibadan Recreation Club. In addition, he is the current Chairman of the National Council for Management Development (NCMD); Chairman of the Board of Trustees of Unity Schools Old Students Association (USOSA); Federal Government College Ogbomosho OSA, and other various corporate boards.
He is a Philanthropist and Founder of Tegbe Foundation supporting various not for profit and community development initiatives across the country, including Widows Support program; Youth and Market Women empowerment program; Portable water provision across the 33 local governments in Oyo State.
Joseph Olasunkanmi Tegbe is a member of Ibadan Solidarity Group, Ibadan Recreation Club, Ikeja Golf Club and Ikoyi Club. He is also the Patron of the Atiba Elite Club, Oyo. Tegbe is a devote Christian of Anglican background. He is married and blessed with two sons.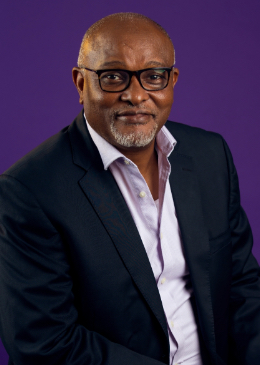 Emmanuel Oluwaseyi Thomas, A.C.I.I (London)
Emmanuel Oluwaseyi Thomas is a pastor of the Redeemed Christian Church Of God.
He is an Insurance Executive with 30+ years' experience, a wealth of knowledge leading diverse Sales teams, improving operations in Nigeria, an Associate of The Chartered Insurance Institute of London, a Professional Licensed Home Inspector in Texas, USA and Insurance Adjuster licensed in over 25 states in the USA including Texas, New York & Hawaii.
He started his insurance career with his father's firm of Thomas Insurance Brokers in 1984, moved to Metropolitan Insurance Company in 1990 as Head of Marketing, then to Metropolitan as Controller of Marketing before his appointment as MD/CEO of Marklin Insurance CEO in 1993 where he reversed a 2-year continuous decline in premium and profits within 18 months.
He joined Globicon Insurance Consultants in Accra Ghana as inception MD/CEO while on mission to Ghana from 1996 to 1999 before returning to Nigeria
In 2000 he joined Phoenix Assurance PLC as DGM/ Head of Sales before moving to Crusader Insurance Plc in December 2004 as DGM (Special Duties), promoted GM Operations after 6 months and Executive Director (Operations) by May, 2007. During integration with Custodian Plc, he was Acting Managing Director before retirement in August of 2013.
At retirement, he was a Consultant & Shareholder for several companies like Thomas & Good Realty and Verve Insurance Brokers LTD between October 2013 and May 2017.
In August 2018, he became a Licensed Independent Adjuster in the United States of America and certified to Adjust claims for three of the top leading Carriers. In August 2020 he became a licensed professional home Inspector in Texas.
Pastor Emmanuel Oluwaseyi Thomas is married to Pastor Ifueko Omowunmi Thomas and they are blessed with three children.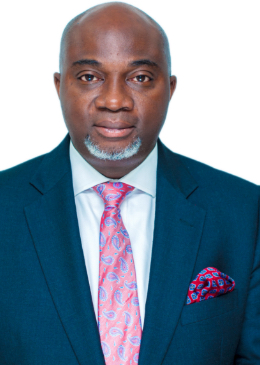 Alawusa Adewuyi
Alawusa Adewuyi is an accomplished legal practitioner, with over 23 years post call experience, 20 years of which represent hands-on experience in the financial services industry handling a wide spectrum of financial services, legal cum company secretariat related services. As a lawyer with expertise in banking, he has been involved in arranging long-term financing to fund big ticket projects for a number of corporations through the issuance of debt instruments, while also advising on numerous credit creation and remedial activities.  Through his corporate banking career, he has managed the legal aspect of a wide array of short-term credit facilities both in local and foreign currencies to fund working capital in the area of trade finance and project finance. In essence, he has covered the entire spectrum of short and long-term financing blended with in-depth advisory role to management with respect to credit administration.
His professional career commenced with Olawoyin & Olawoyin, Legal Practitioners where he was an Associate. He was part of the team in Olawoyin & Olawoyin when Professor G.A. Olawoyin was admitted into the inner bar in September 1998. His banking career kicked-off with United Bank for Africa Plc. where he functioned as a Legal Officer. Alawusa had an extensive banking experience in Intercontinental Bank Plc (after resigning from UBA), where he rose to the position of Deputy Manager and during the same period, he functioned as the Company Secretary to Intercontinental Properties Limited, a subsidiary of Intercontinental Bank Plc. He acted as Acting Company Secretary of the bank before moving to Kakawa Discount House Limited (now FBNQuest Merchant Bank Limited). He held the position of the Company Secretary and Head, Legal Services at FBNQuest Merchant Bank Limited for nine years and was the arrow head in the legal services division during the acquisition of kakawa Discount House Limited by the First Bank group and successfully supported the documentation and advisory requirements for the exercise. He joined ARM Holding Company Limited as the Company Secretary in May, 2020.
He is a seasoned legal practitioner with cognate experience in core banking and investment banking. He also has extensive experience in board room management as part of his company secretarial role and has supported several boards with diverse experiences and constitution during the span of his career. Alawusa holds a first degree in law from the Obafemi Awolowo University, a BL from the Nigeria Law School and LLM from the University of London. He is an Alumni of the Lagos Business School having gone through the Senior Management Programme. He is a fellow of the Chartered Institute of Secretaries and Administrators, United Kingdom and Nigeria.